Brais & Associés is a law firm specializing in family law and related legal matters founded in 1993 by Mtre Diane Brais.
Our offices are located in a historic building on Notre Dame Street, in the heart of Old Montreal, just steps from the Montreal courthouse and the Quebec Court of Appeal.
Over the years, our firm has built an enviable reputation with the successful completion of extremely complex and diverse mandates which had been entrusted to us by as many business people, professionals and artists than clients who are further from the spotlight.
At Brais & Associés, each and every mandate is of the utmost importance as we are aware of the importance of the human and financial stakes which ensue from the separation and the break-up of the family.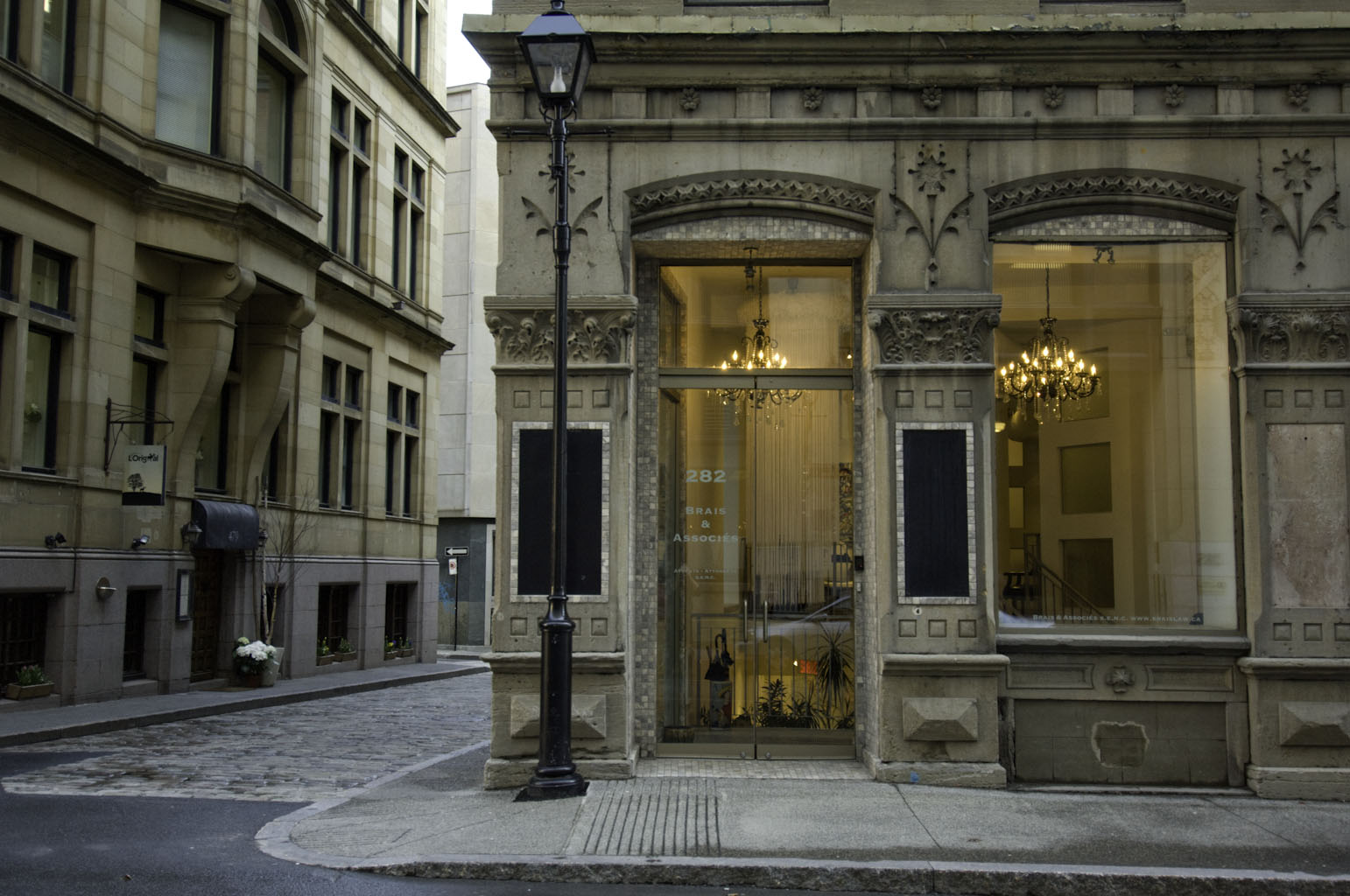 Legal Mandates
When you entrust a mandate to Brais & Associés, you benefit from the services of talented and dedicated attorneys, as well as access to a vast network of seasoned professionals who adhere to our stringent professional standards. Whether they are experts in different types of valuations, experts in investigative and forensic accounting (IFA), medical experts, expert psychologists or private investigators, these professionals can bring a valuable contribution to your pursuit of justice.
Based on the nature and complexity of your case and its related issues, we will assign one or more attorneys from our team who are best suited to deliver customized service, at an appropriate hourly rate.
Our firm offers completely bilingual services. Although our offices are in close proximity to the Montreal courthouse, our attorneys regularly travel to the outskirts of Montreal and as far as Quebec City.
Our expertise is sought by our clients to help them with the simplest to the most complex problems, whether in Quebec, in Canada or internationally.
Meet our lawyers
Our Approach
As part of our client-focused approach, we are dedicated to ensuring that our clients' experience with the justice system, where frustrations abound and emotions often run high, unfolds in a climate of trust and respect. Our main objective is to see that your case has a happy ending, in the best possible timeframe, whether it is through a settlement out-of-court or before a court of law.
If you are seeking passionate and astute legal professionals, you have come to the right place.